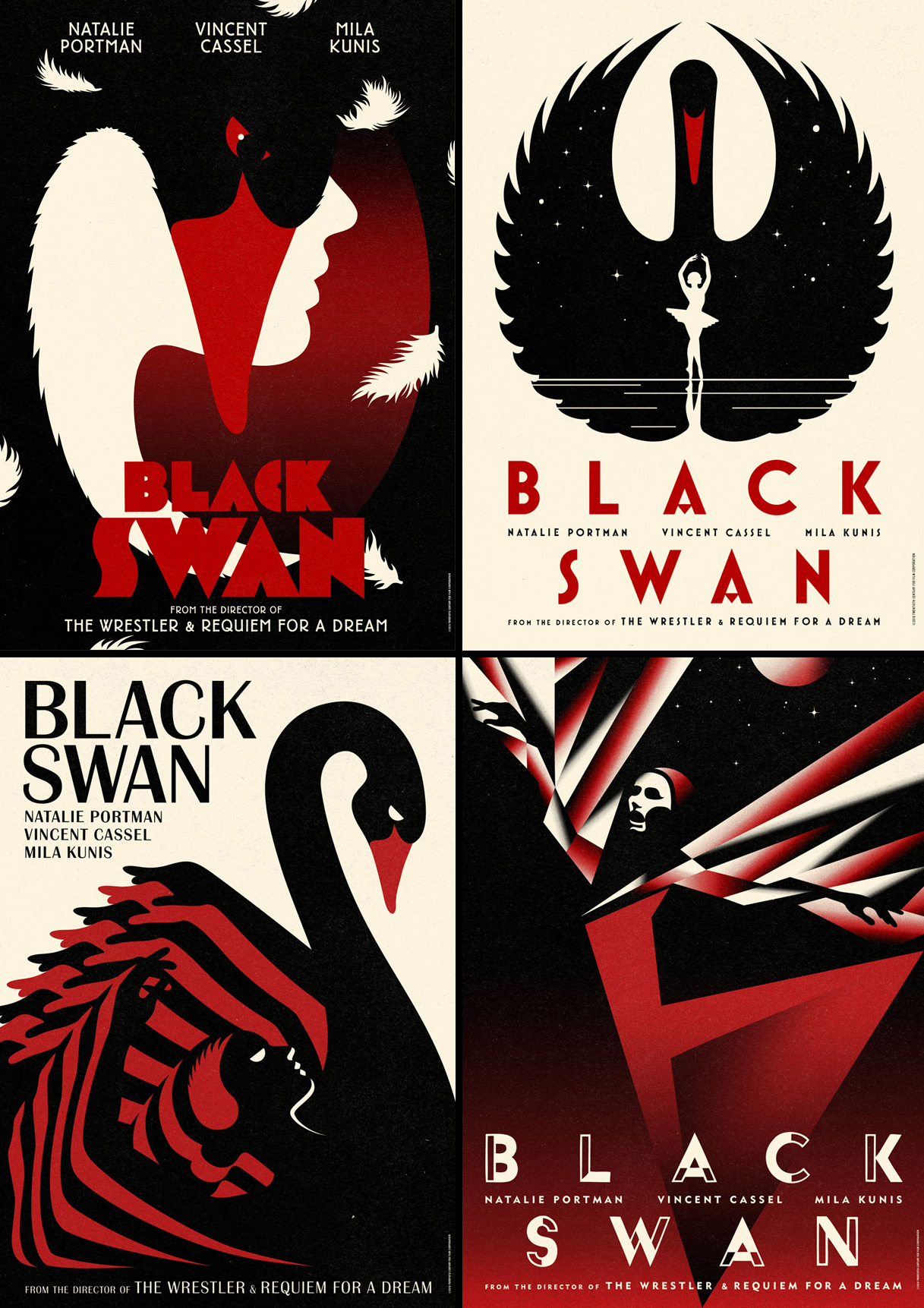 La Boca were asked to create a limited set of 4 international teaser posters for Black Swan, the new film by Darren Aronofsky of (the awesome) Pi, Requiem For A Dream and more recently The Wrestler.
AND... as movie supremos Empire magazine said "Yes, they're as beautiful as Natalie Portman and as downright sexy as Mila Kunis - while being as strange and disturbing as Vincent Cassel and as original as director Darren Aronofsky."
Also have a look at the new work La Boca have created for Renault's new electric concept car.