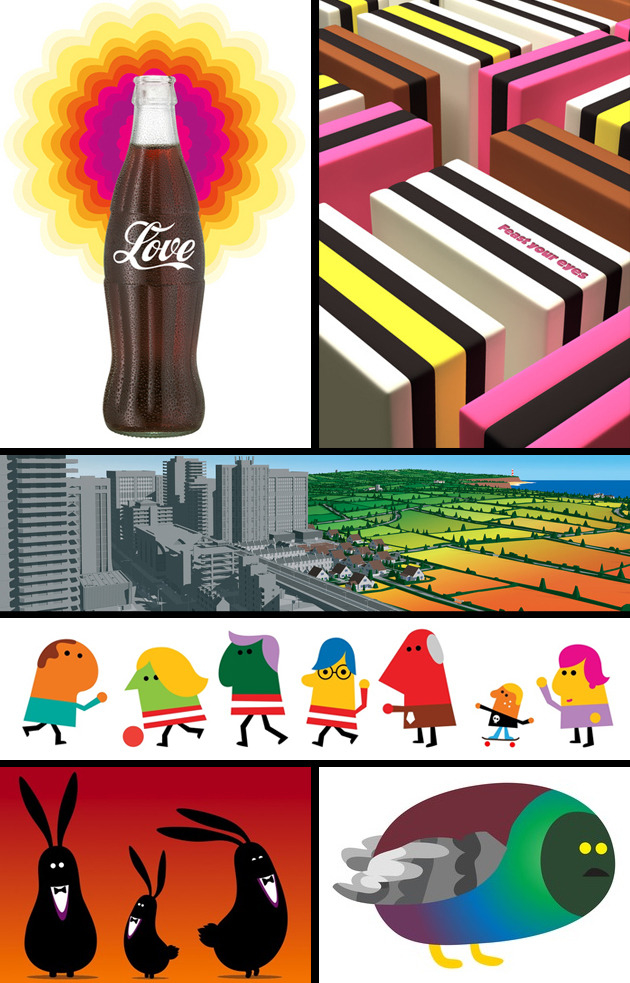 We are very happy, and pleased, to now be representing the omnipresent Airside.
For those not up to speed, Airside is a creative agency working across the disciplines of graphic design, illustration, digital, interactive and moving image (more of that soon)
Founded in 1998 by Alex Maclean, Fred Deakin and Nat Hunter, Airside's unique approach has won many awards including recognition from D&AD, Bafta and Design Week.
Previous clients include: Barclays Bank, Bassetts, Battle Royale (Film), BBC Asian Network, Carhartt, Chanel, Clarks, Coca-Cola, eBay, Fiat, Ford, IBM, Konditor & Cook, Lemon Jelly, London Transport, Lucozade, MTV, Mastercard, Nokia, Orange, Sony Bravia, Surf, Varoom, Virgin Atlantic, Virgin Trains and many many many more.
Airside are now available for commission for both illustration and motion projects. Let us know if you have any thing in mind.