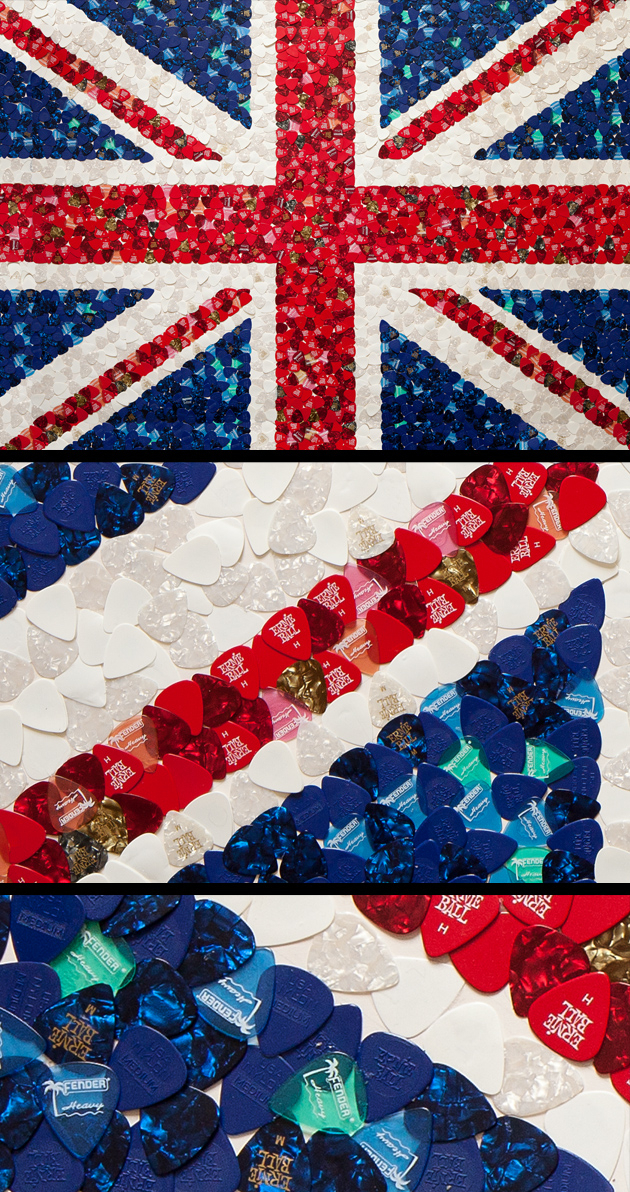 James Taylor has created this amazing piece of art out of 2400 plectra for British Airways' High Life magazine. As well as featuring in this months issue the original piece is also up for auction to raise money for 'Flying Start', British Airways' charity partnership with Comic Relief. Together they are working to help vulnerable children living in the UK and the world's poorest countries.
If you'd like to bid on James work you can visit the auction site here. The closing date for bids is the 2nd November at 9pm.
You can also see more of James folio here.