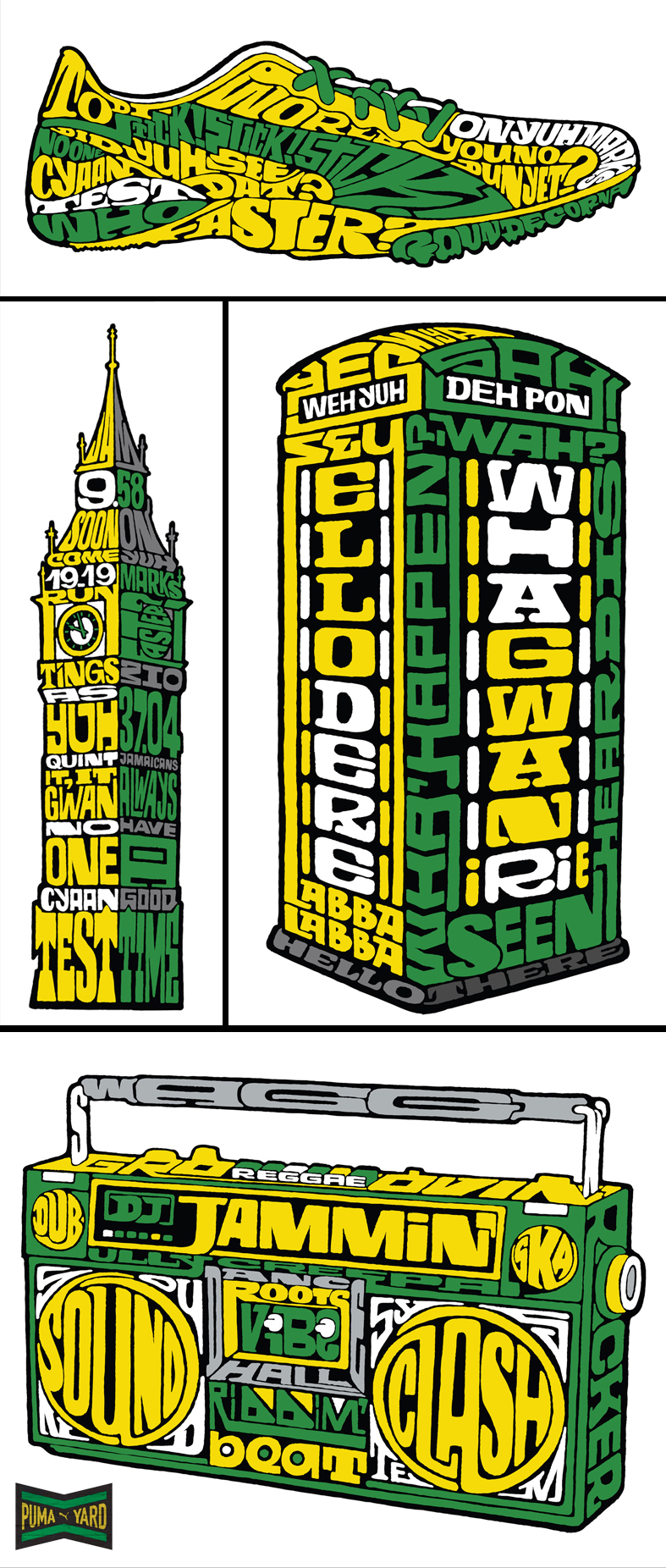 Oscar Wilson was commissioned by PUMA USA to create five Jamaica vs London designs to celebrate the arrival (and now historic 1-2 victory) of Usain Bolt and Yohan Blake. T-shirts featuring Oscar Wilson's trademark 'type as image' style are available from (Wilson Brothers designed store) Boxpark, Shoreditch, PUMA Yard, Brick Lane, and Puma Carnaby Street.
For more of Oscar Wilson's work click here or to see more of what the Wilson Brothers can achieve click here.
You can check the PUMA Tumblr out too for more on this project.