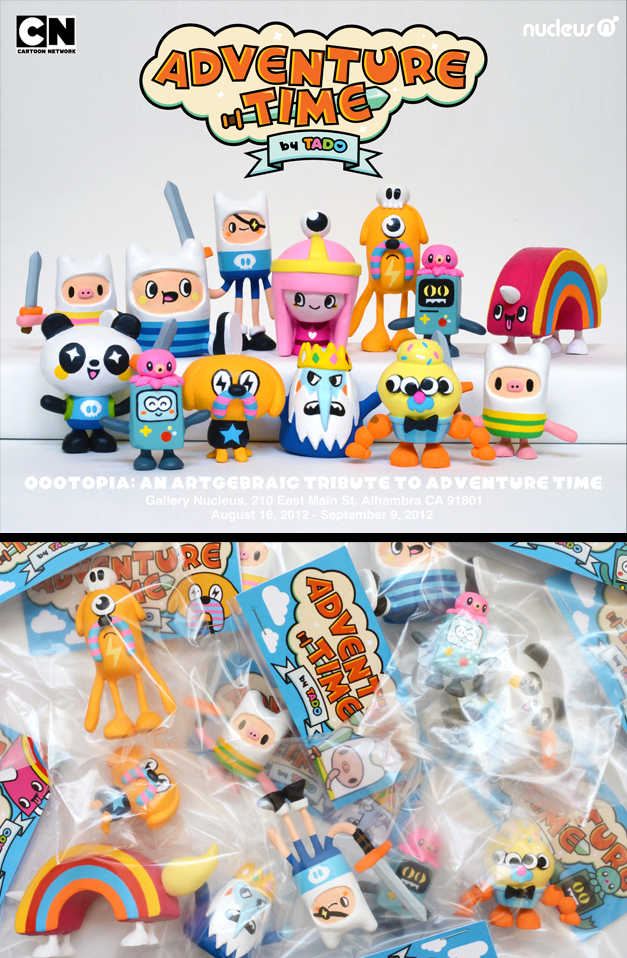 Tado were asked by the guys at The Nucleus Gallery in California to take part in a show to celebrate Cartoon Network's Adventure Time. Tado chose to create a series of hand-made figures from paperclay depicting the cast of the show as well as their own characters.
The show opens on August 18th and runs until September 9th 2012. Artwork from the exhibition including Tado's figures with be available online from thegallery.
You can check more of Tado's work here.