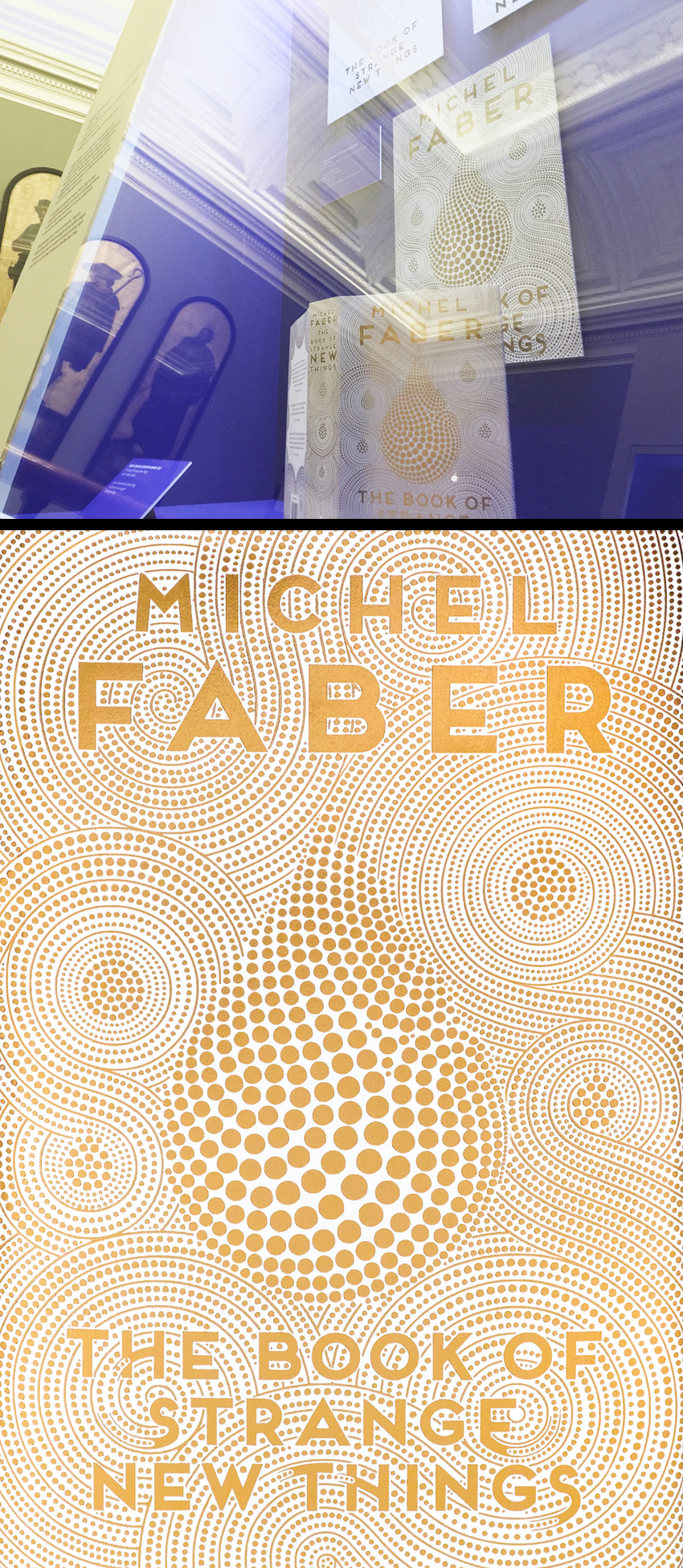 Our warm congratulations go to Yehrin Tong, who was awarded with a prestigious V&A Illustration Award for Book Cover Design last night at their 2015 award ceremony.
The V&A Illustration Awards celebrates the best illustration published over the last year, and Yehrin's beautiful, intricate cover design for Michel Faber's 'The Book of Strange New Things' (Canongate Books, 2014) was a well-deserved winner. The Début team were proud to support her on this very special evening, alongside Canongate's Art Director, Rafi Romaya.
A single teardrop composed from intricate geometric patterns is the focal point of this cover, embodying the book's themes of love, loss and the fluidity of human relationships. The author's name – Michel Faber – forms the dominant typographic feature, prominently placed to emphasise the publisher's focus on name-brand and retail positioning within the UK's competitive book market.
In this highly accomplished design, Yehrin Tong has created a book cover that marries conceptual depth with commercial and marketing awareness.
Steve Pill, editor of Artists and Illustrators magazine and one of the judges of the 2015 competition said of the book: "the intricate rose-gold pattern makes this book feel special, enticing you to pick it up".
Since graduating from Central Saint Martins, Tong has become known for her mesmerising geometric pattern designs. Her work has been seen in a variety of contexts including major press titles such as the New Scientist and the New York Times.
All the winning art works will be on display at the National Art Library on Level 3 of the V&A Museum until the 2nd of August 2015.
Yehrin Tong is available for commission and if you would like to see more of her work you can click here to see her portfolio.