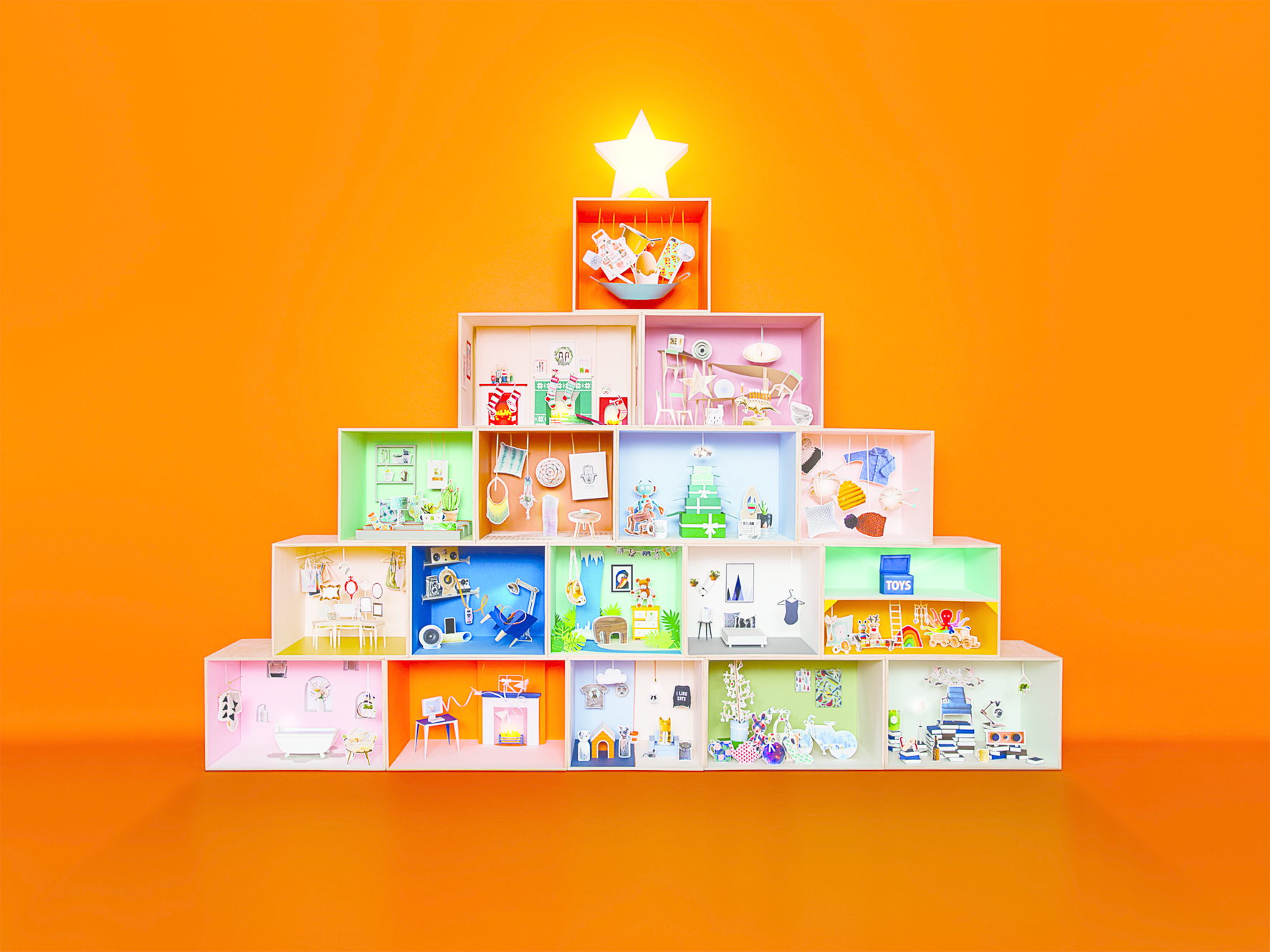 In August, Helen was approached by Etsy to collaborate with them on their 2015 holiday campaign. The idea was for 17 unique sets to be created, each reflecting the different tastes of a particular person. The final shot would show all the room dioramas combined to form the perfect festive Etsy house.
To put the thought into action Daniel, Etsy's art director, flew over from Berlin and spent a few days working with Helen in her London-based studio coming up with the concept for each room. Over the following weeks, Helen worked busily with her team of assistants to design and make the components needed for each set. Each element was then carefully packed and Helen, accompanied by her precious paper cargo, flew to New York to shoot the final animated sequence.
It took a total of 10 days to bring the rooms to life, with the talented Trisha Zemp working as photographer to capture still images of the set. We're delighted to share Helen's wonderful creation at this particularly pertinent point in the year. Happy Holidays!