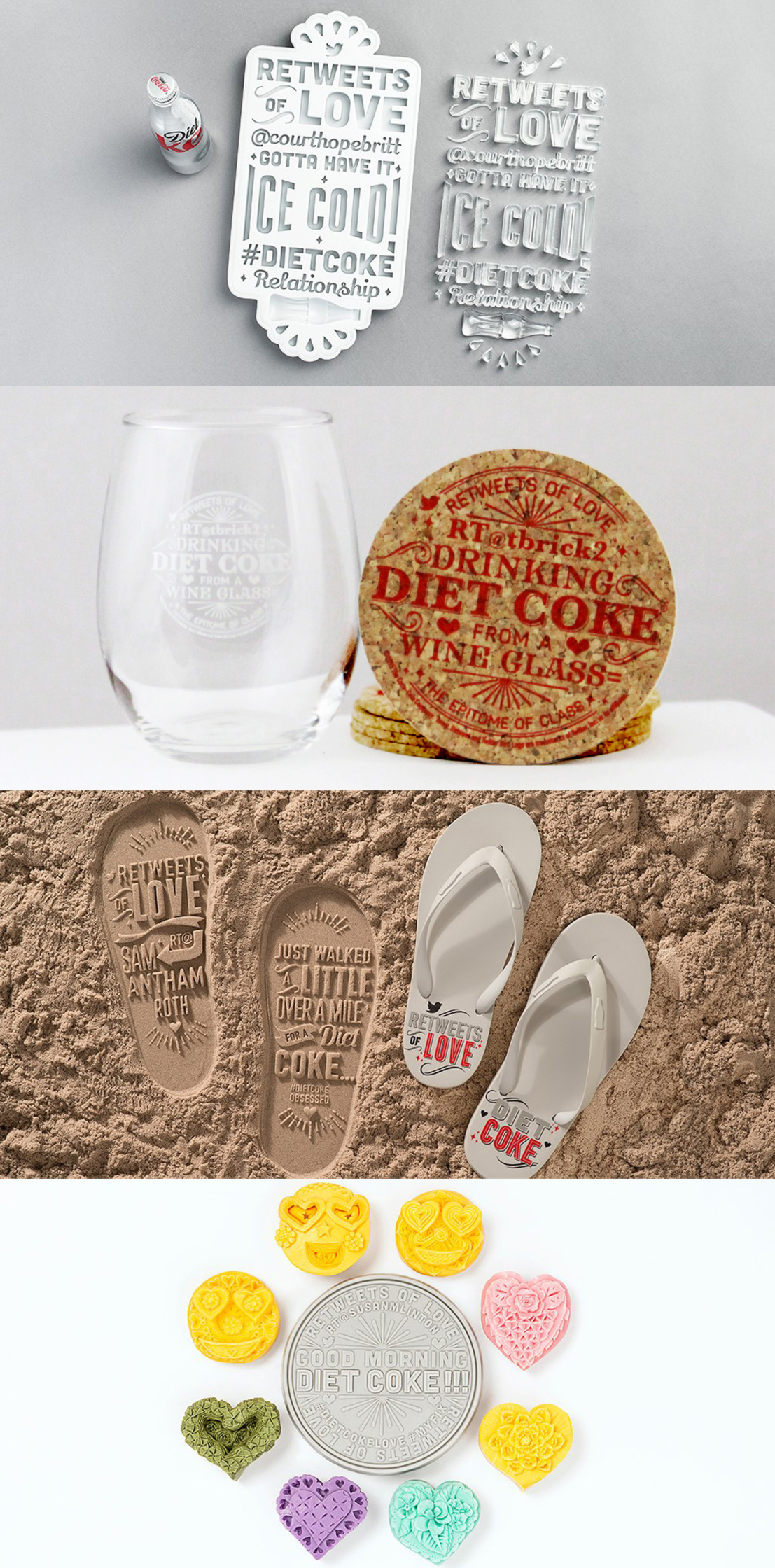 Ben Johnston has been working with the teams at Droga5 and Fast Horse to transform Diet Coke fan tweets into amazingly detailed pieces of custom-made artwork inspired by the taste and look of Diet Coke.
Diet Coke is expressing thanks via a new Twitter-led social campaign called "ReTweets of Love." The campaign champions fans who share their unwavering love for the great taste of Diet Coke on social media, by surprising dozens of people with their tweets reimagined in clever ways and in unexpected places.
"We've been connecting with our biggest and most passionate fans through social media for years, but we felt it was time to return that love in a way that's as big as our appreciation. A simple retweet just isn't enough for our loyal fans who love the great taste of Diet Coke," said Danielle Henry, group director, Integrated Marketing Content, Coca-Cola North America. "We can't wait for our Diet Coke enthusiasts to see their tweets reimagined into displays of affection that are as unique as they are."
Diet Coke fans will start seeing their tweets reimagined on custom jewellery, framed artwork, a large-scale outdoor mural in New York City or even in the pages of their favourite magazine.
Fans are encouraged to tweet their love to @DietCoke on Twitter for the opportunity to see that love come back from their favourite brand during the program. Fans also can follow "ReTweets of Love" online as Diet Coke posts photos and videos from its public displays of affection right to the brand's Twitter page.
If you would like to see more of Ben Johnston's amazing work, click here to see this full portfolio