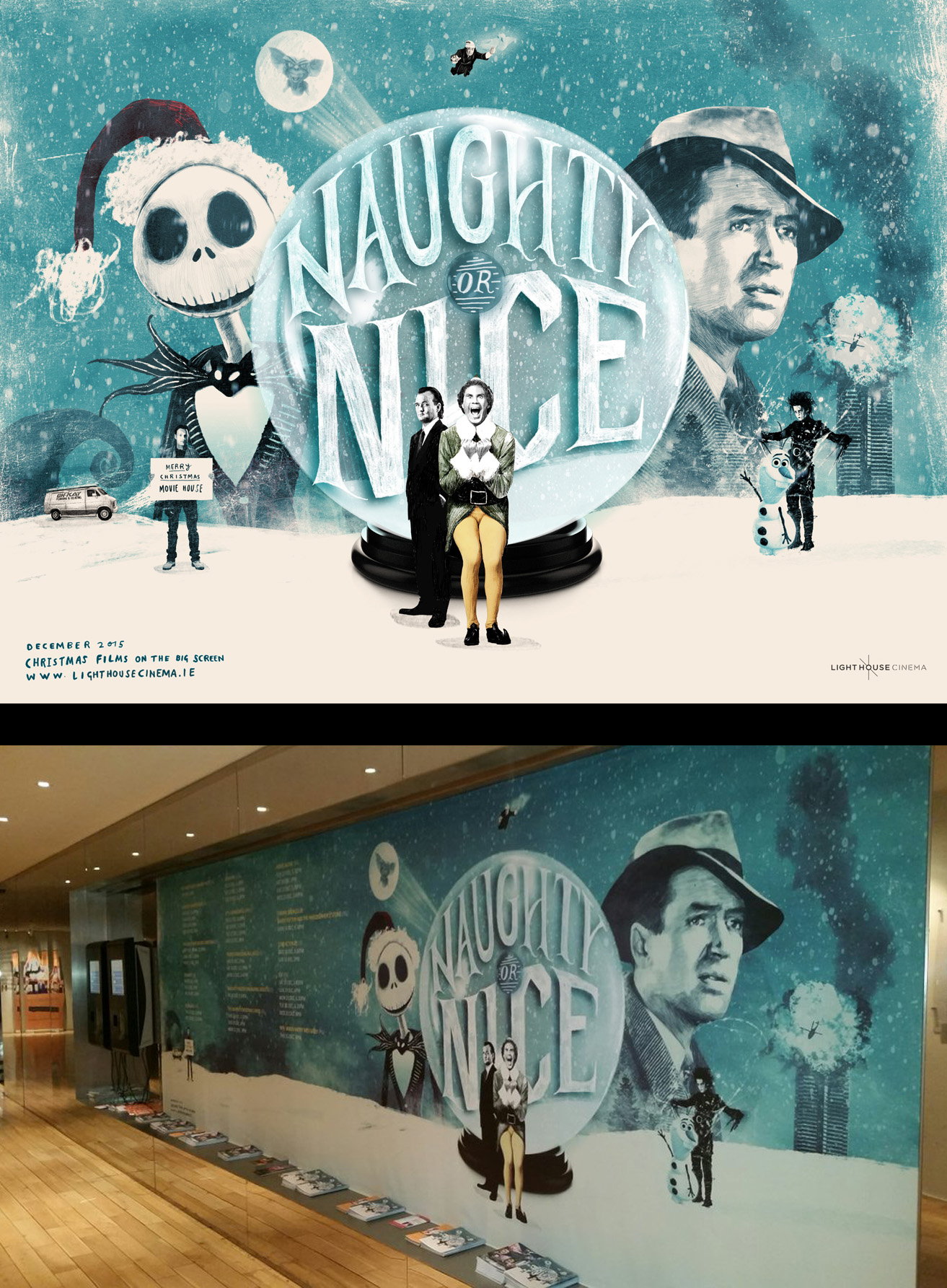 It's the most wonderful time of the year for festive commissions! The latest project we're delighted to share is a collaboration between montage maestro Peter Strain and the innovative Light House Cinema in Dublin. To help promote their holiday films programme, Light House approached Peter to create an illustration encapsulating their annual 'Naughty or Nice' Christmas films line up, capturing key characters from each movie they're showing this season.
The final magical snowy landscape hosts a stellar cast of cult and classic film characters, and really captures the contrasting theme of Light House's season; the melancholy Edward Scissorhands cavorts with a jovial Olaf, whilst Bill Murray's Scrooge, Frank Cross, casts a doubtful eye at Buddy the Elf, bursting with his usual festive enthusiasm.
Peter's iteration of these larger-than-life characters was so impressive that the team at Light House couldn't resist showing it off to more prominent effect. The artwork can now be seen in all its glory printed as a mural in the cinema foyer – just magic!
If you would like to see more of Peter Strain's amazing work, click here to see this full portfolio