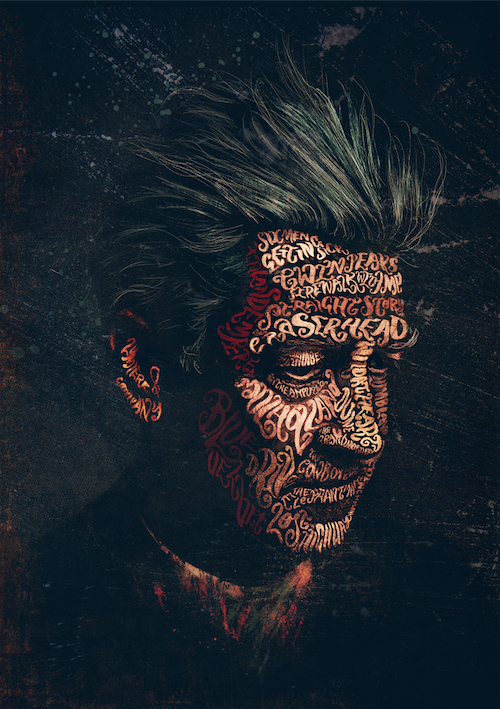 Peter Strain has created a stunning typographic portrait of one of cinemas most interesting and influential directors, David Lynch.
He has created the portrait for the 'Drawing Dave' exhibition. On the back of the successful 'Drawing Dave' social media campaign, which was launched in January, Dan Genders and Trevor Pitt have co-curating an exhibition of Daves drawn by artists from around the globe – all in memory of Roger Lloyd Pack and in support of Pancreatic Cancer UK.
The show will run from May 10 to 14 at the Secret Cellar, which is part of AceFace Barbers, of Bristol Street, Birmingham. All the artwork will then be available to buy via a silent auction and all proceeds will go to support Pancreatic Cancer UK.
Use the hashtag DrawingDave to follow the progress and show your support!
Click here to view Peter's completed portfolio