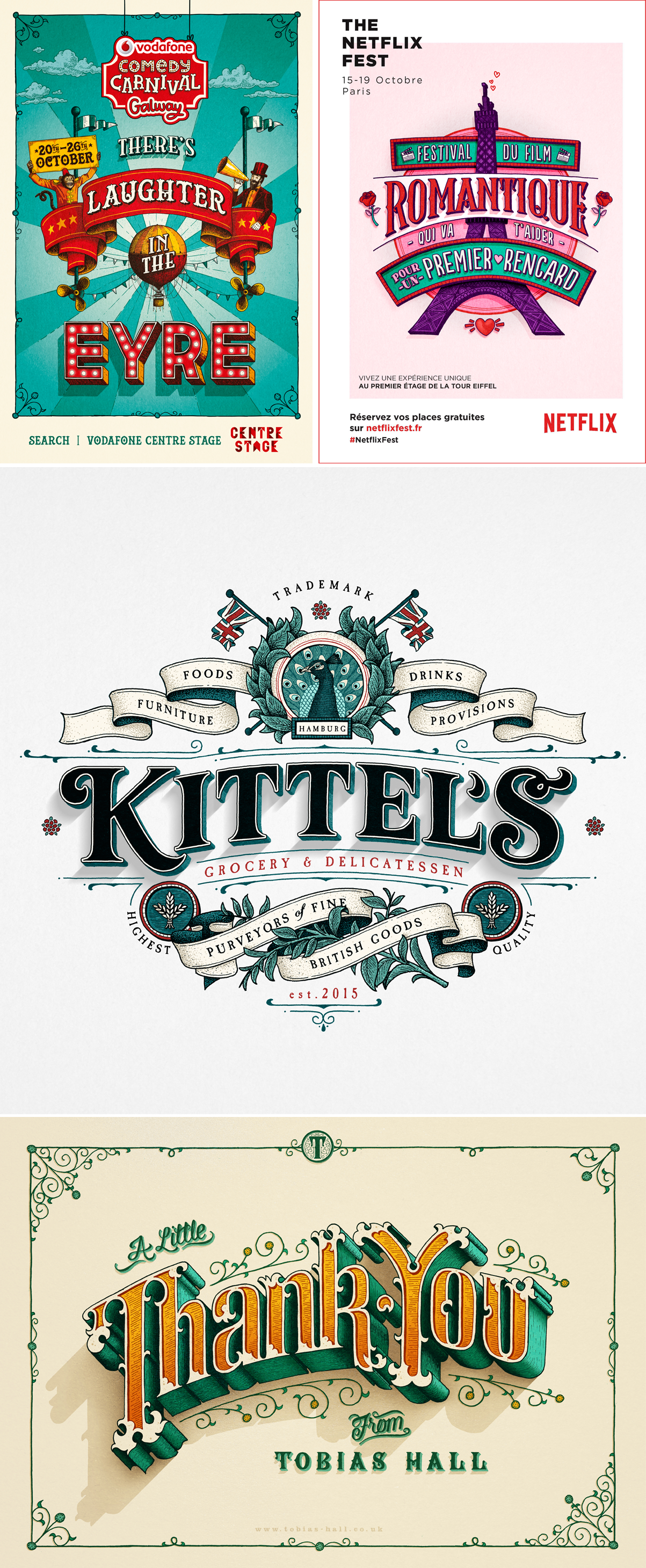 Since graduating in 2010, Tobias has specialised in lettering, murals and typography, making it the heart of his illustration practice.
Tobias' designs are characterised by his attention to fine detailing, his rich colour palettes, and the singular way he is able to combine digital techniques with a hand-crafted outlook.
His work is bold, impressive, beautiful, and his versatility has meant he's been lucky enough to work on an eclectic mix of projects for a growing list of international clients.
We are incredibly excited to represent his work on our roster. View Tobias' fabulous portfolio here