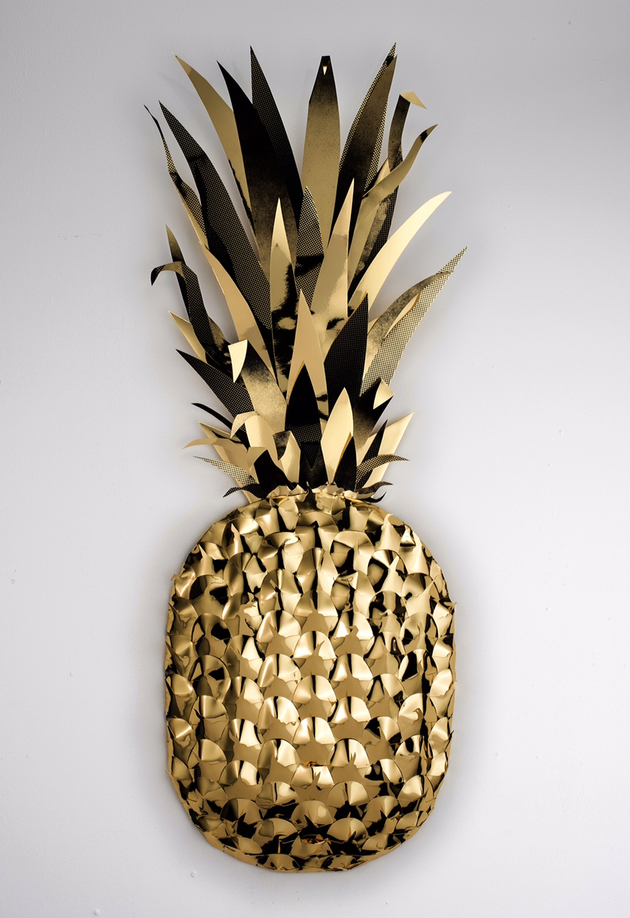 Debut Art is proud to present the exhibition of Andrew MacGregor: The Celebration of an Icon, which will be held at the Coningsby Gallery from 23 May 2016– 3 June 2016.
Andrew MacGregor's latest exhibition is inspired by the nostalgic and inviting symbolism that the pineapple has evoked through the centuries and how it can be reinterpreted yet equally celebrated today. With the growing social unrest, there is a need to remember the beauty in our cultural influences and how we have adopted this exotic plant as a global symbol of hospitality.
Andrew MacGregor is an established paper sculptor and illustrator. Known for his multi-coloured hand-painted pineapple prints, MacGregor has gone a step further by creating a new series of work focusing on the iconic pineapple in 3D paper form, bringing our love of the exotic fruit to aesthetic heights.
For his exhibition at the Coningsby Gallery he will be presenting his latest sculptural and hand-painted work, ranging from a mixed media installation of new paper sculptures and large scale paintings, to an animated video. Amongst the works shown will be an exclusive selection of his original pineapple paintings produced for print, none of which have ever been shown before as box framed artworks.
With a creative eye and commercial sensibility, MacGregor's previous shows include TdlM-Non Pareil paper fashion monsters at Men's fashion week 2012, HARK – Jaguar Shoes paper installation 2012, In It To Win It – Book Club paper installation 2012, Assembly agency installation – 2012, and AAF Battersea 2014 and 2015 where his work sold out on the first day.
May 22nd - June 4th 2016 Open daily 10am-6pm (including Bank Holiday Monday)