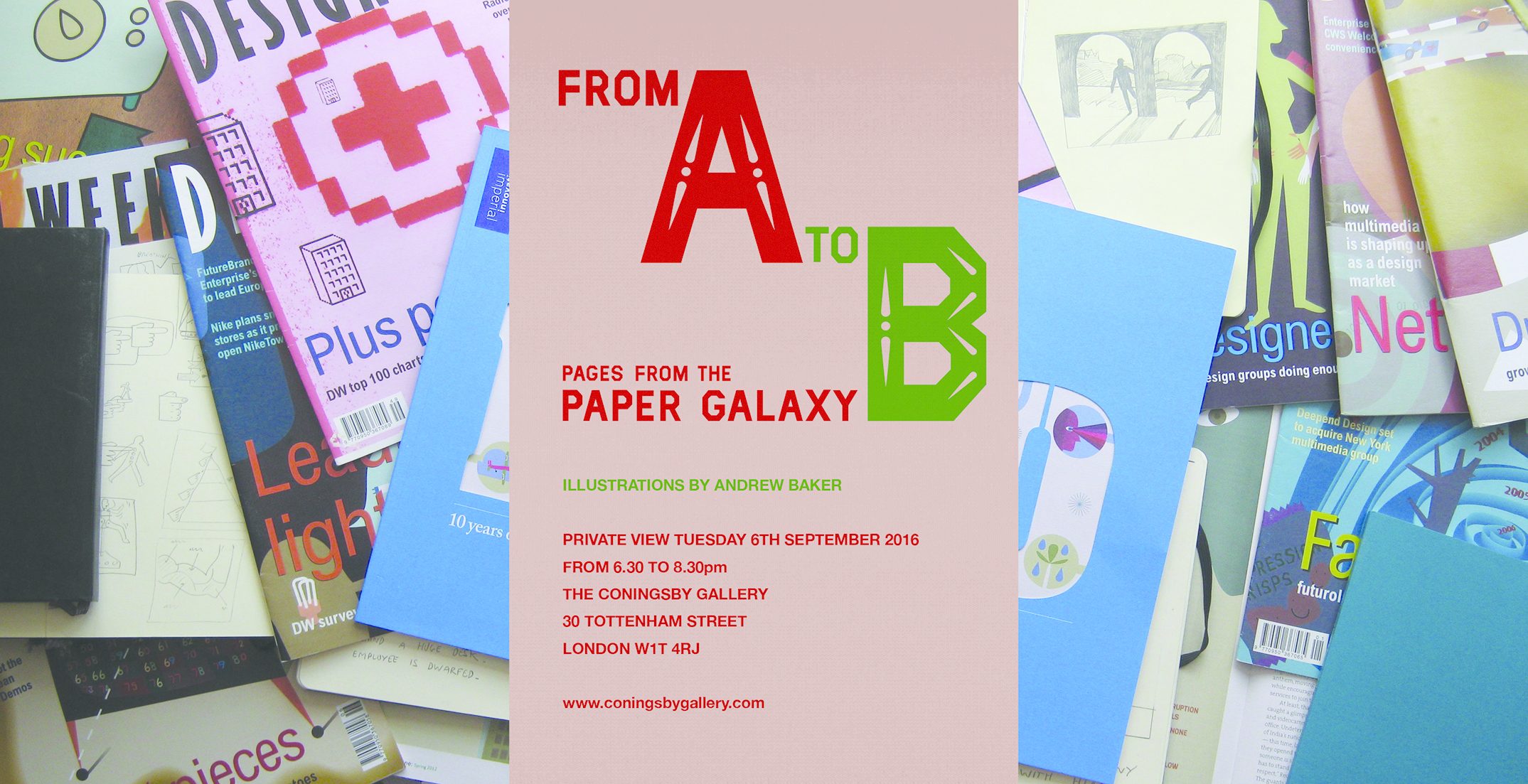 5 September 2016–16 September 2016
This show, Andrew Baker's first solo outing, celebrates his contribution to the world of editorial illustration and offers a preview of his illustrations for a major new book, 'BODY, The Graphic Book of Us', due for release later this year.
Andrew is an award winning illustrator with work spanning editorial, advertising and packaging projects. This collection of work explores how his characteristic blend of colour, design and wit has brought to life the pages of a galaxy of publications from Vogue to Nature, from Design Week to The Times.
On display alongside original artworks are covers, pages, tear sheets and endpapers showing his images in the context of the printed page in all its variety.
The exhibition will be showing at The Coningsby Gallery from the 5th - 16th September 2016, open daily from 10am until 6pm, Mondays to Fridays.
The Private View will be held on Tuesday 6th September from 6.30-8.30pm.