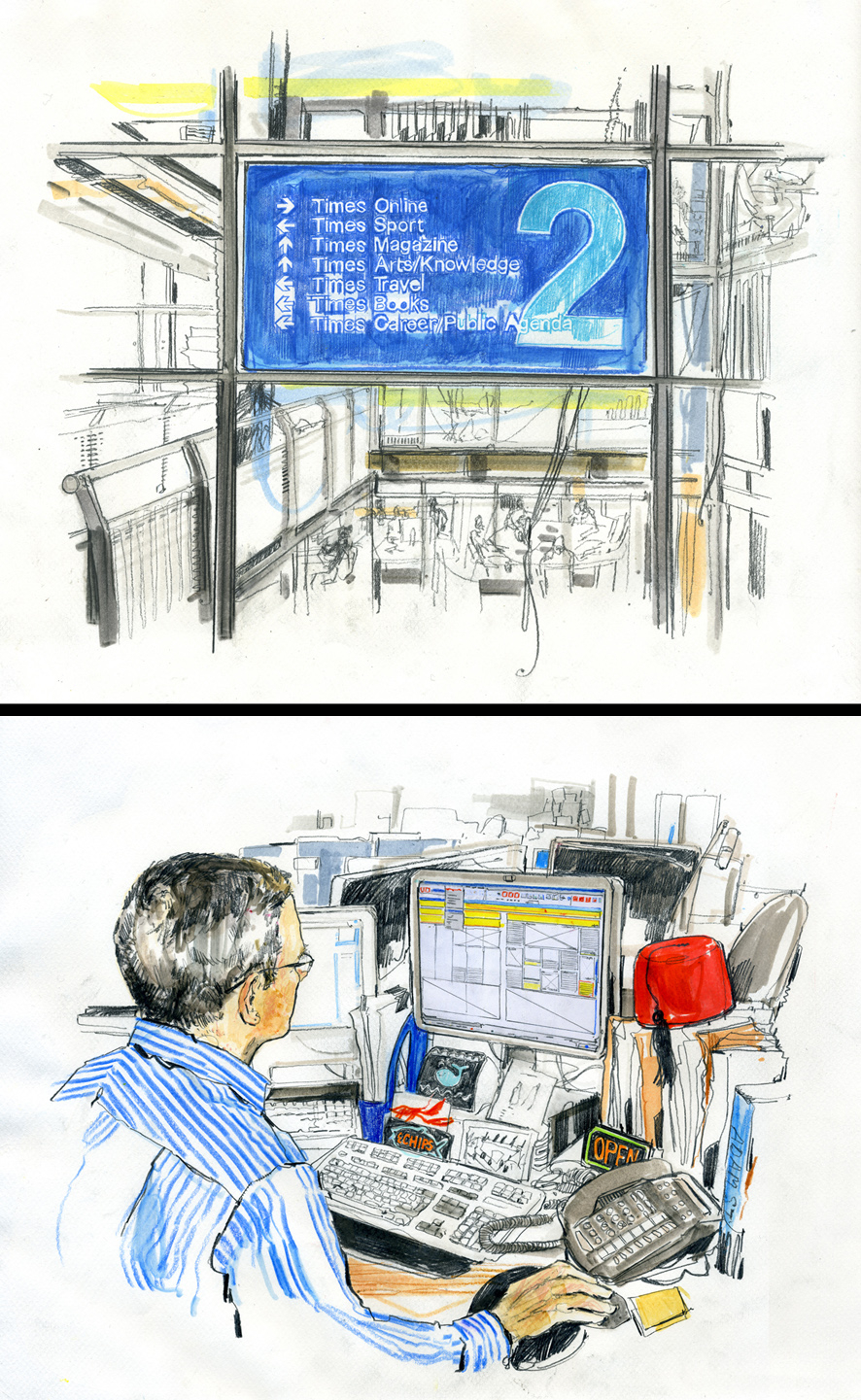 'Behind The Scenes'
Behind the Scenes incorporates visual interpretations of public events or outputs and their intriguing supporting background stories.
Jane Webster (through reportage drawing) documents The Welsh National Opera both on tour and in rehearsal at the Cardiff Millenium Centre. She also records the creation of The Times Newspapers Weekend, Travel section - from the writing and design at Times House, Wapping to production at the 350 million pound new print works at Broxbourne, Hertfordshire.
Exhibition dates: Monday, 30th March – Saturday, 4th April. 10.00am – 5.30pm at our very own Coningsby Gallery.
Check out more of Janes portfolio here.