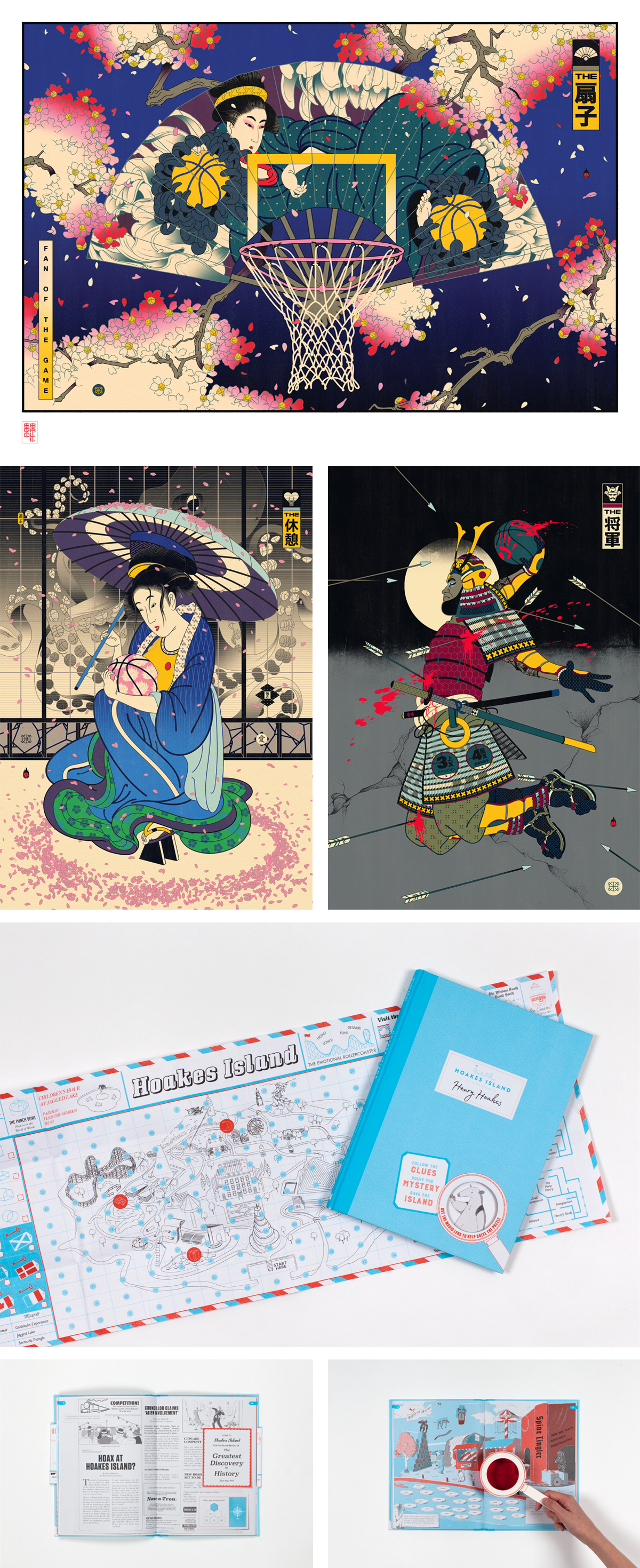 We are delighted to announce two of Début Art's represented artists have been shortlisted for the 2019 Association of Illustrators' World Illustration Award. Andrew Archer's 'Edo Ball: The Art of Basketball' (Gingko Press, 2018) and Helen Friel's 'Hoakes Island' (Laurence King, 2018) are both shortlisted in the 'Books' category.
Andrew Archer's 'Edo Ball: The Art of Basketball' pays tribute to his twin passions: basketball and Japanese art. What began initially as two self-initiated pieces ('The Rock' & 'The Ghost') expanded into a stunning series of 45 original artworks. In May 2018, these were collected in a single volume, along with sketches and accompanying text offering the reader a detailed insight into Andrew's process and inspiration.
'Hoakes Island', created, designed and illustrated by Helen Friel and co-authored with Ian Friel, is Helen's début interactive book for older readers. The title engages the reader in an ingenious and immersive narrative puzzle, unfolding inside the magical universe of Hoakes Island Amusement Park. It is the perfect combination of Helen's intellectual technical approach with her capacity for imagination and storytelling.
Congratulations to both Andrew and Helen, and to all the other illustrators who made the shortlist. The finalists will be announced at the awards ceremony in July 2019.