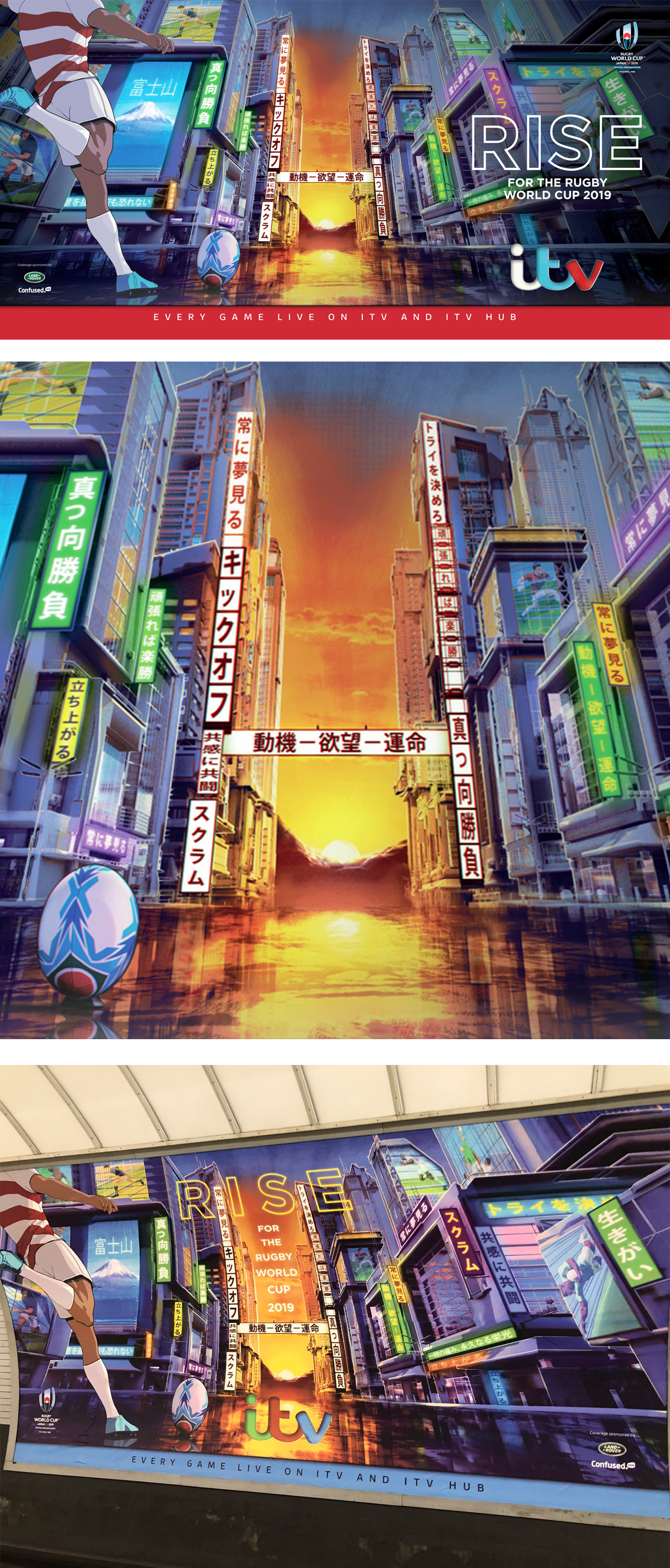 Chris Skinner was commissioned by ITV to illustrate their campaign poster promoting the Rugby World Cup 2019, hosted by Japan.
Chris was the ideal choice to create this aspirational vista of futuristic Tokyo, with a nod to Japan's rich culture and anime and anime aesthetics.
The campaign is appearing as 48 sheets, 6 sheets and digital banners for the duration of the Rugby World Cup.