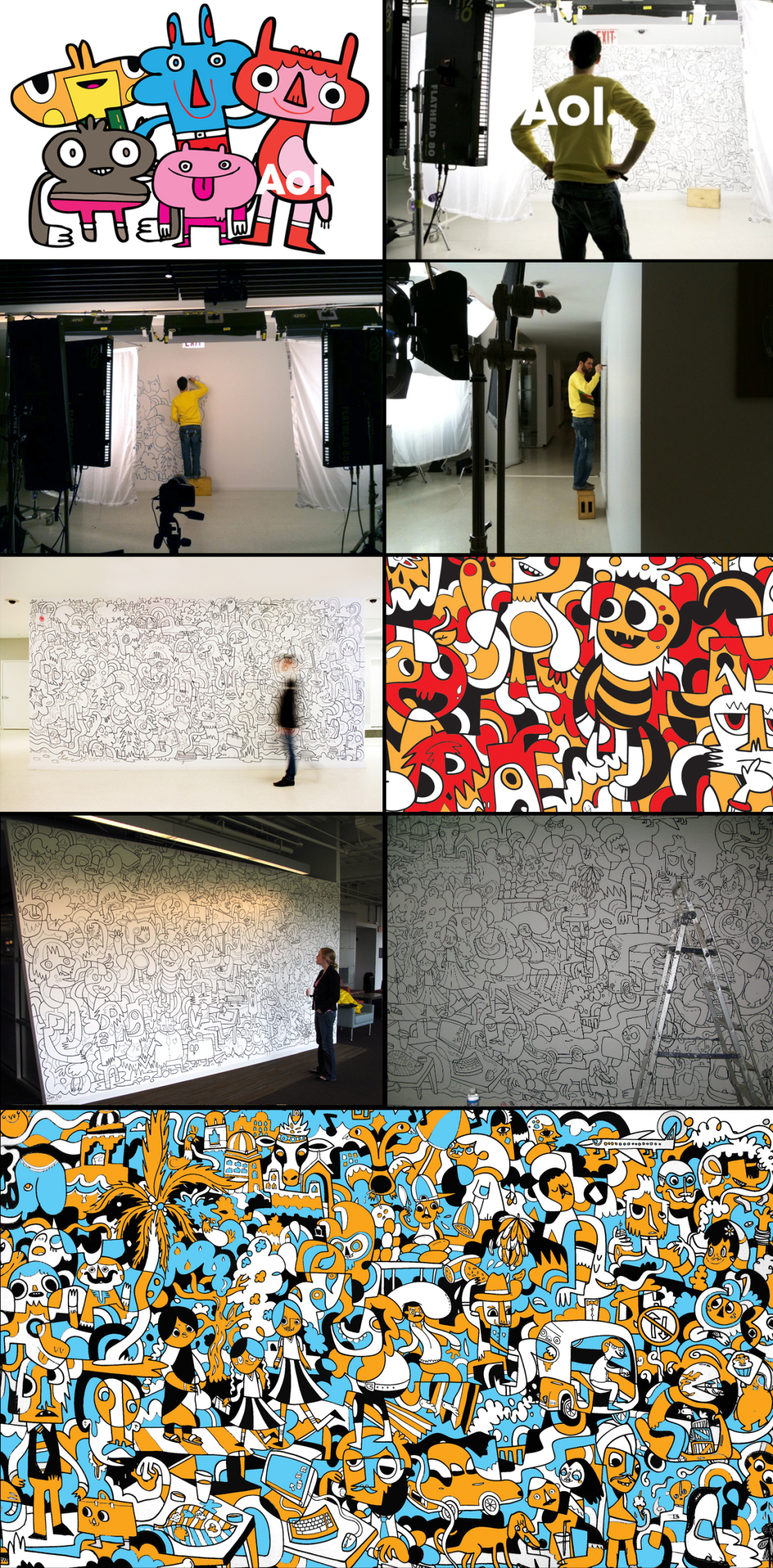 Jon Burgerman has been flying all over the world for the past couple of weeks painting huge murals for the guys at Aol. He's been to New York, Dulles, back to the UK and then.... Bangalore where he is today.
Been a nuts couple of weeks for Mr Burgerman, in between flying he has been drawing the murals then letting the guys at the different Aol. headquarters colour them in. Super interactive, and super fun.
So, i guess, gadzoiks for Jon Burgerman day (apparently what today, the 10th February, is being called around the Aol. offices.)
Check the pics on our Flickr page, and check out this awesome time lapse video of Jon Burgermans NYC wall here.
UPDATE: Check this video of the NYC wall being coloured in.
Massive thanks to Malcolm and Alicianne again for their continued support and all of the guys in Aol headquarters in Bangalore and the US who have been looking after Jon and making his stay a good one.
To see more of Jon Burgerman's portfolio click here, and do drop us an email or call if you have anything you are working on that requires his vibes.
Time lapse created by direction & design studio GHAVA.