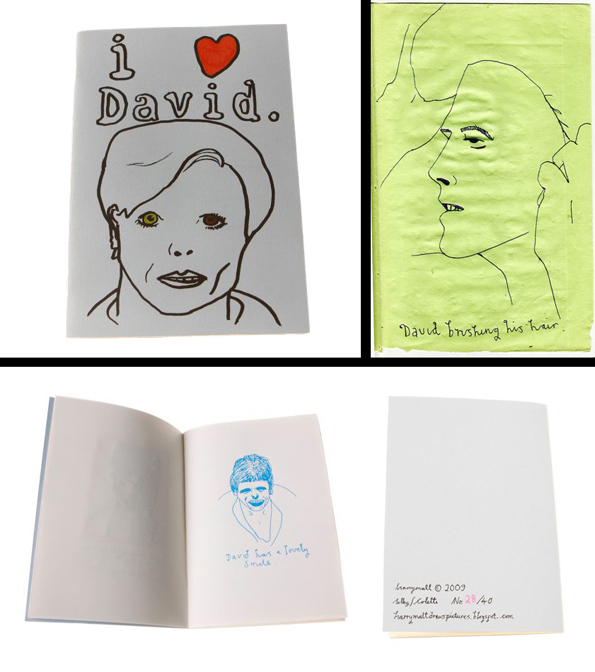 Harry Malts "I Love David" book is now available to buy at Colette Paris for a limited time only. So....get yourself over to Paris and buy yourself a copy.
"I Love David" by Harry Malt
A sad but familiar tale of misguided hormonal star-lust and ultimate teenage girl dissolution. Unavoidable really.
Screenprinted and hand colored by Harry Malt in London. Each book is hand colored in different colours so no two books are the same.
There is only an edition of 40 for this first edition.
From March 30th till May 2nd "The Selby is in your Place exhibition" by Todd Selby, is showed at Colette. The artiste started in June 2008 with this simple premise: exploring the ways one's personal space reflects one's personality, documenting creative people in their creative environment.